I'm not a crafty person but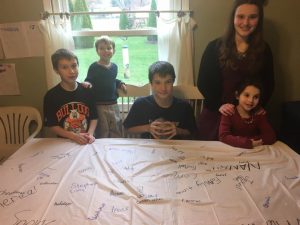 year for as long as I can remember, I have the kids do a thankfulness project before Thanksgiving.
I think it's because I always feel like we are focused on the wrong things for the holidays (the days before Thanksgiving, all we did was clean!) and because I always feel like my kids are not thankful enough.
I look for any way I can to get  them to reflect on how much we have to be thankful for.
This year's project, a thankfulness tablecloth was a repeat of one we did several years ago.
Here are a few of our other ones: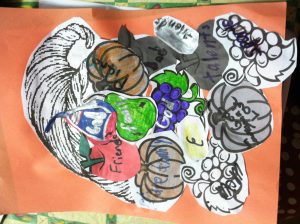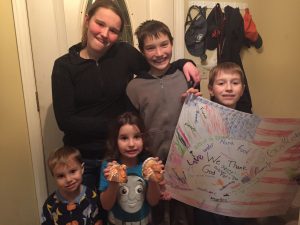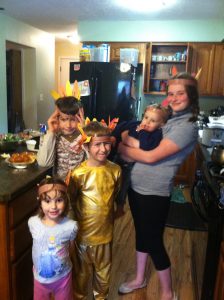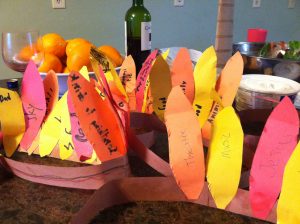 One of my favorites that I didn't find a picture of: we drew the body of a tree  on posterboard and they wrote their thank yous on different colored leaves we glued on the tree and falling to the ground. I also remember doing placemats one year.
I think I'm running out of ideas, but we will keep doing something! My small effort to teach my kids to be thankful!!