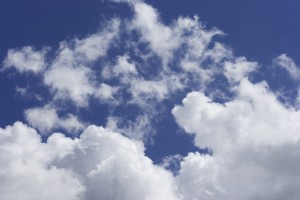 It's so easy to want nothing but a good life here on earth. We want our happiness. We want things to go well. We want our plans to work out. And that's all good. But what happens when they don't?
In our deepest pain, especially in suffering like I am experiencing where the pain is prolonged, its nice to know that its not all about this life. If your suffering is the kind that changes your life forever, and you don't like the way its changed, its quite a comfort to realize that there is something more and better waiting for you.
I know it sounds so negative to say, but sometimes its true. Sometimes this life just sucks. And that's when we long for Heaven.
Like a lot of the other things I've talked about that we learn from suffering, Heaven is never as important to us as when we don't like what's going on in our lives on Earth.
Yet, we're made for Heaven. We just don't always realize it–until we are forced to. When you think about it that way, you can kind of see why God allows us to suffer, to turn our eyes to Him! And not just to Him, but to eternity with Him! I am going to be honest–this has always been a weak point of my faith. I always felt like for as long as I have been a Christian, I should have a more Heavenly perspective! But I get too caught up in this earthly life. I don't remember the bigger picture. I'm not always comforted by the knowledge that there is more than this life. That's a problem. But this suffering, that has just knocked me off my feet, has made me say, "Thank you Lord, that there is more than this life."
See how we get on our path to sainthood? If we long for Heaven then we begin to strive for Heaven. We walk with steadfastness and purpose on the path of holiness.
Or as Steven Curtis Chapman wrote:
But I had no way of knowing
Just how hard this journey could be.
Cause the valleys are deeper
And the mountains are steeper than I ever would have dreamed.

But I know we're gonna make it.
And I know we're gonna get there soon.
And I know sometimes it feels like we're going the wrong way,
But its just the long way home.

(Long Way Home) From the album Re:Creation
.